Welcome to the Philomath Booster Club's website.
We appreciate your interest in the Booster Club and encourage you to reach out to us via Facebook or our email address if you can't find what your are looking for.
email: This email address is being protected from spambots. You need JavaScript enabled to view it.
Facebook: Philomath Booster Club
---
2017 Golf Scramble
Thank you to everyone that came out to help, all of our Sponsors, and all of the players that helped make this years event a success.
Images from the day have been posted to our facebook page.
Hope to see you all again next year!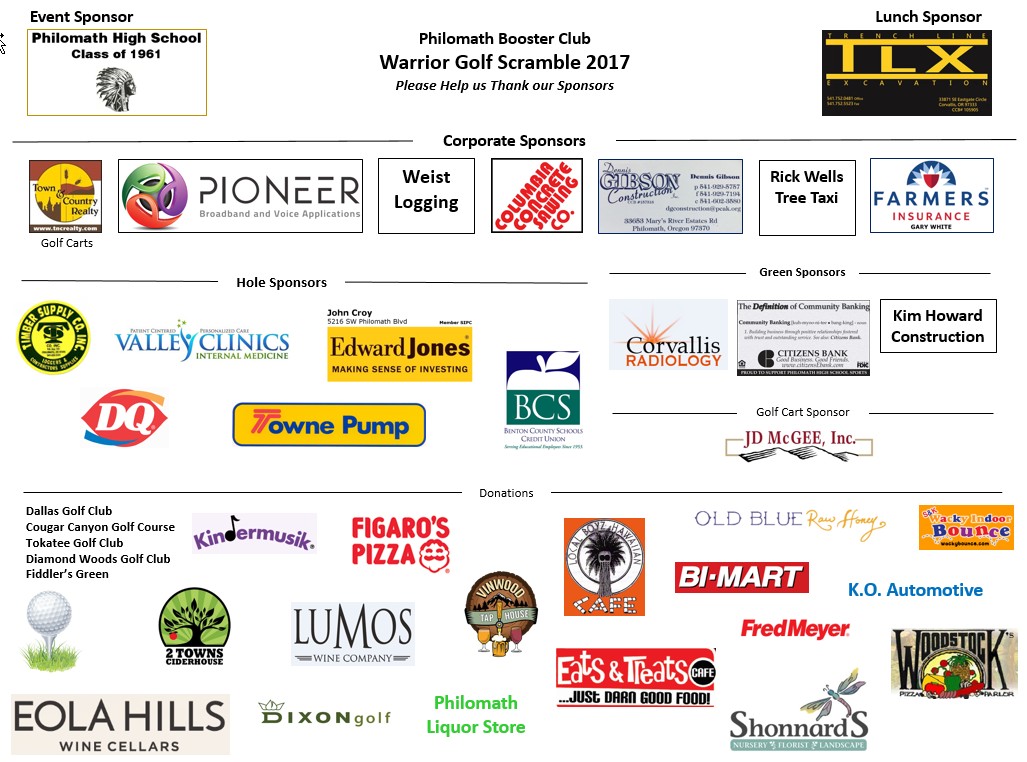 ---
Sports Physical Night
The Booster Club is hoping to partner again with local physicians to offer a Sports Physical Night sometime this summer.
Additional information will be provided when it becomes available.
---
2017 Brian and Jackie Thorsness PBC Scholarship

Thank you to all those that applied for the scholarship. 
PBC along with a panel made up of four PHS staff members will be reviewing and making final selections over the next couple of weeks.
Recipients will be announced at the Honor Convocation. 
---
Next Meeting
Our next meeting is June 12th in the LIBRARY at PHS starting at 6:30 - please note location change
We will be reviewing the Golf Scramble results, and discussing open board and chair positions, membership, Physical Night, and summer projects to list just a few of the topics.
Do you have a topic you'd like to share with us - let us know and we'll make sure to add you to the agenda.
Come join us!
---
Volunteers
PBC relies on volunteers to be successful and appreciates your help and support. We find it easiest to manage the volunteer positions for our events and fundraisers with the use of SignUp Genius, if you want to sign up but don't want or have a Signup Genius account please feel free to email us or facebook message us with the event and time you'd like to help with and we can update SignUp Genius for you.
Up coming opportunities
No events at this time check back in the fall to help with admission gate and/or conccessions.
Thank you in advance for your help!